Ethnically Diverse - Culturally Rich. God has called us to be a unique fellowship of believers who desire to experience God's presence as a racially reconciled Body of Christ. The heart of God is for believers everywhere to be united in love and concern for one another. Here, cultures and unity are celebrated, and we strive to bring that appreciation and love into our local community.
Worship with us at 11 am each Sunday!
​
However, Church doesn't just happen on Sundays. Check out the list of Upcoming Events to find opportunities for you to connect, grow, and serve at Dayspring.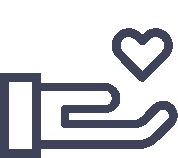 "Whoever is generous to the poor lends to the lord, and he will repay him for his deed."
STAY CONNECTED - Join the weekly
e-newsletter!